Join us for our January Sermon Series
January 17 | 6 - 8 pm
All parents of students are invited for a fun night of food and games. After some fun acitivities, the students will get together while the parents gather to plan an overview of 2021. For questions or more information,
contact Josh Castro
, Director of Student Ministries.
Kids First Planning Meeting
January 24 | Noon in the Youth Room
You are invited to come hear about and help plan for a wonderful 2021! Hear what Mrs. Tiffany already has in store, plus VBS and summer camp updates, and more! Childcare is provided ages infant (infant/toddler meet in the nursery) through 5th grade (Pre-K-5th meet in the Craft Room 206). For more information,
contact Tiffany Mostyn
, Director of Children's Ministries.
Student Ministries Skating Party
January 24 | 2:30 - 5 pm
This is a FREE student event. Meet at Humble Family Skate Center (320 N. Houston Ave.) for pizza, skating, and fun with friends. We look forward to seeing you! If you have any questions, you can
contact Josh Castro
, Director of Student Ministries.
TNT (Tried 'n' True) Lunch and Meeting
January 28 | 12 pm, Sanctuary

Join our 50+ community for their monthly lunch and meeting. Lunch this month is boxed, and is a $5 donation. Entertainment will be Erik & Patty Henson, playing a little country, a little Elvis, and a little worship. Contact Sharron Mittag with questions, or for more information.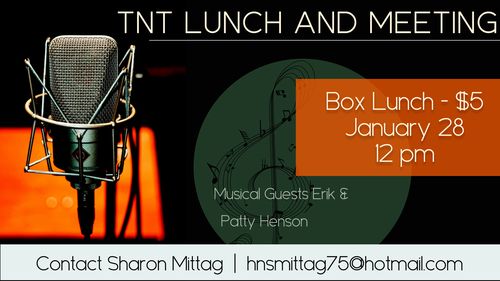 Kids First Presents MOVIE DAY!
February 10 | 11 am in the Sanctuary

Your kids will have a blast! Let them hang it out in a fun, safe environment. Movie TBD.
Contact Tiffany Mostyn
.
Ash Wednesday Imposition of Ashes Service
February 17 | 7 pm, Sanctuary

A service of remembrance and repentance.
In-person and Livestream.